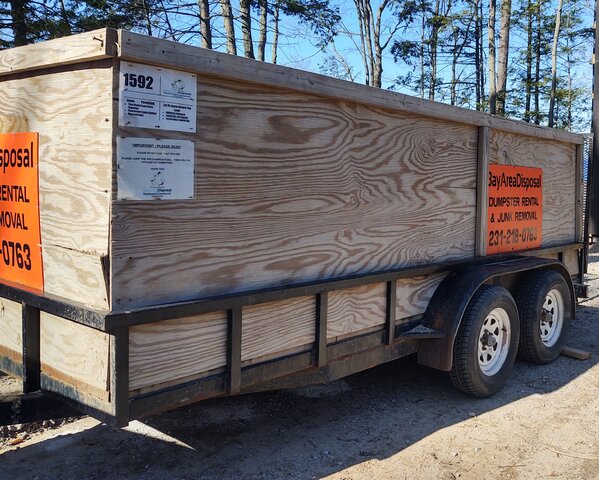 $600.00
Please call to order this item.

Dimensions: 16' L, x 6' W, x 4.5' H
Rental Time: 8 Days
Additional Days: $15/day
Tons Included: 2 included
Extra Weight: $100/ton
Description
Our 15yd dumpsters are a double axle, rubber wheeled sytle utility trailer. There are certain items that we DO NOT allow in our trailers; please see the list below.
ITEMS NOT ALLOWED IN OUR TRAILERS:
If you need a container for concrete or shingles, please call as we do have dumpsters availalbe for that purpose.
ITEMS THAT WE DO NOT ACCEPT:
YARD WASTE (GRASS CLIPPINGS, BRUSH, ETC.)
HOUSEHOLD GARBAGE (FOOD WASTE, ANIMAL WASTE, ETC.)
HAZARDOUS CHEMICALS
LIGHT BALLASTS
WET PAINT/STAIN